Contact
Do you have a question? A comment about the site? or just want to say hello? Just send an email to the below listed email address :
Well as long as you here, let me take the time out to introduce myself. My name is Gord Westwater and I am the webmaster of Wellandcanals.ca along with fellow Canal history buff Dr.Louis Albanese
Growing up in St. Catharines, Ontario, The Welland Canal has always been a part of life. As a teenager, I used to hike around, what was explained to me as "The Old Canal", not knowing at the time there was actually more then one old canal. Later I found out this was actually the 3rd Welland Canal. As I got older and became more and more interested in history, I found that there was actually four Welland Canals. After moving to Port Colborne, Ontario and seeing the care that was taken here to preserve the old locks, I decided to see what else was remaining. Researching on the internet, I found that indeed there are a lot of remains left, but no real in depth pictures, so I began my mission to create a website of pictures of these remains. That site was DrGordsWorld.com. This site gathered a lot of interest however I felt it was lacking in some areas, and decided to re-design a website that was 100% focused on the Welland Canal. Hence, Wellandcanals.ca was born.
This site has taken a lot of time and dedication to finding all remaining Welland Canal items, and I will continue to add more content as I find it. I always look forward to feedback from visitors, so please feel free to write in and give me your thoughts.
I would also like to personally thank Mr. Kevin Valencourt of MH Inc Photography , Mr. Stephen Willet, Mr. Don Webster, Ms Ellen Carriere, and my good friend "Canal Guy" for assisting with the content on this site.
Remember, we need to preserve the Welland Canal remains as the older ones are starting to crumble away and fade, let's work together to keep them here, as they are a vital part of our history! Write in and let's get the Welland Canals designated a Historical Corridor!
Thank you!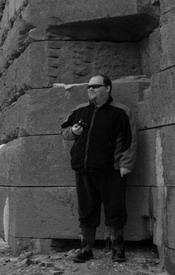 Gord inside Lock 21 of the 3rd Welland Canal